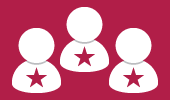 Affordable for all club sizes
Protect and increase your club's cash flow! Uplifter's exceptionally low transaction fees are only charged after a member has paid you.
See Pricing Details
GET ON UP!
Track the skill development of individual athletes while streamlining club operations and enhancing your club community. Yes, it's all possible with Uplifter!
Watch the Video