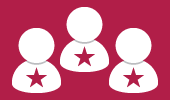 North America's Most Advanced Skating Club System
Uplifter's web-based club management system has been specifically developed to help volunteer parents, club administrators and coaches run successful skating clubs. In fact, Uplifter can help ANY TYPE OF CLUB that wants to track the skill development of individual athletes and teams, while automating cumbersome club administration tasks and enhancing your club's community of families.
Watch our Video
GET ON UP!
Protect and increase your club's cash flow! Unlike most club management systems, Uplifter's exceptionally low transaction fees are only charged after a member has paid you. Plus, there are no long-term contracts, no cancellation fees, and no administrator limits or member quotas.
See our Pricing