ONLY PAY FOR MEMBERS
THAT PAY YOU!
Each of our Uplifter service plans are priced with a low monthly fee (which can be prepaid annually for even more savings), plus a low Uplifter transaction fee that is calculated after you receive payment from a member. This means you won't see transaction fees from us unless a member has already paid your club!
Unlike most software providers, with Uplifter there are:
NO SETUP FEES
NO CANCELLATION FEES
NO LONG-TERM CONTRACTS
NO MEMBER QUOTAS
NO COSTLY NON-ACTIVE MEMBER FEES
NO LIMITS ON NUMBER OF ADMINISTRATORS
PLUS, with Uplifter there are NO HIDDEN FEES (and we don't add fees to your online credit card processing rates either). In fact, our payment solutions provider, Bambora, offers rates below 2.5% for online credit card transactions, compared to 3+% with most other providers!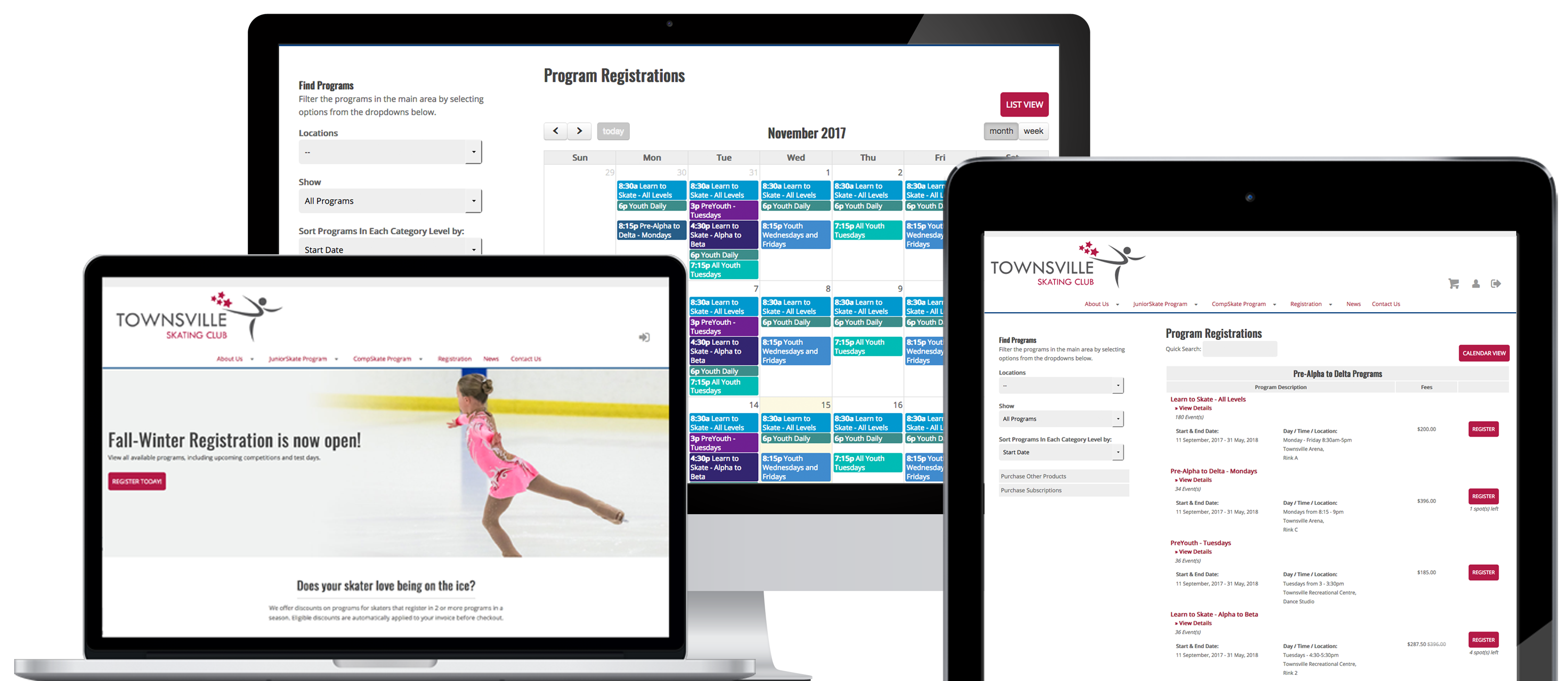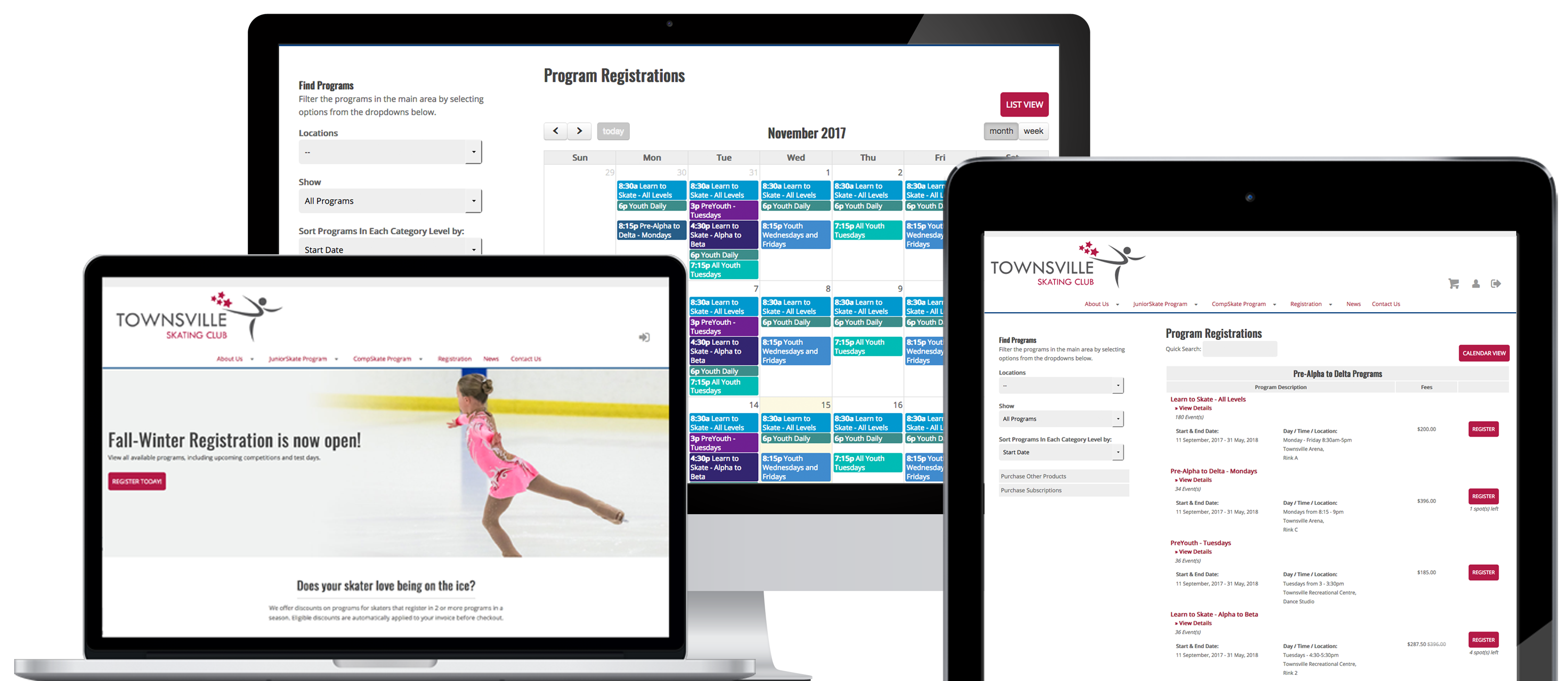 Start Up
★
Begin by boosting your club membership!
Includes:
Real-time online registration
Automated wait lists
Automated discounts and subscriptions
Online product sales
Basic member & participant management
Printable class lists
$25
per month
+
0.5%
per transaction
Step Up
★★
Go further by enhancing your club community!
Includes:
All of START UP plus…
Simple tools to build and manage your club website
Member email and message post tools
Use your own club website address
$45*
per month
+
0.75%
per transaction
Fully Uplifted
★★★
Get it all by automating your club and athlete management!
Includes:
All of STEP UP plus…
Dynamic class management
Attendance tracking
Athlete goals and achievement tracking
Athlete skill evaluation tools
Instructor/staff check-in
28+ customizable reports
Serialized ticket sales
PLUS our newest features:
Duplicate entire seasons and programs at a click of a button
Provide preferred program pre-registration to specific members
Lock invoice line items to ensure balanced books
And MUCH MORE!
$65*
per month
+
1.25%
per transaction
*Are you a Skate Canada or Gymnastics Ontario Member Club?
Save even more!
Pre-pay your monthly fee:
1 year = Save $5/month
2 years = Save $8/month
3 years = Save $12/month
Your club may also qualify for additional
MONTHLY TRANSACTION VOLUME DISCOUNTS
Start Up
Step Up
Fully Uplifted
Online Registration & Product Sales
Pay online by credit card or offline by cash/debit/cheque
★
★
★
Member and Participant Management
including online Family Accounts
★
★
★
Export Class Lists
for use with Excel and for printing
★
★
★
Website Management Tools
to easily build and update a club website
★
★
Member Communication Tools
Send email and message/news posts
★
★
Volunteer Management
Create roles, control signups, track participation
★
★
Use Your Own Website URL
★
★
Track Athlete Achievements
to control program registration eligibility
★
Track Athlete Skill Development
Evaluate and track goals in real-time and generate report cards
★
Dynamic Class Management
Group class participants, modify program waitlists
★
Attendance Tracking
using iPad or smart phone
★
Generate and Export Reports
including financial, membership, participants
★
Instructor / Staff Check-Ins
by session or participant
★
Serialized Ticket Sales
including real-time redemption
★
Eligible for Monthly Transaction Volume Discounts
★
Online Learning Centre
for club administrators (24/7)
★
★
★
Live Agent Support via Email
(M-F 8am-10pm EST)
★
★
★
Live Agent Support via Online Chat
(M-F 9am-5pm EST)
★
★
★