PRESS RELEASE: Uplifter Inc. now elevating Gymnastics Ontario as Official Partner for Member Management Software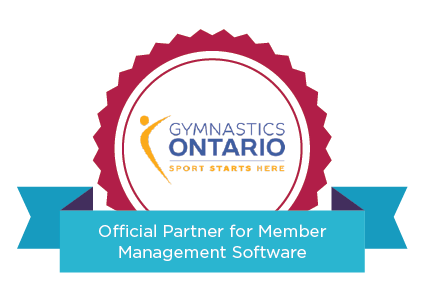 PRESS RELEASE: Uplifter Inc. now elevating Gymnastics Ontario as Official Partner for Member Management Software
Posted February 8, 2018 in News
JANUARY 2017, OAKVILLE, ON – Uplifter Inc., Canada's leading provider of web-based association, club, and athlete management software, is proud to be named by Gymnastics Ontario as their Official Partner for Member Management Software.
Since September 2017, Uplifter's advanced cloud-based software has been streamlining the registration of Gymnastic Ontario's Member Clubs, judges, officials, coaches, and athletes, while providing the provincial association with enhanced visibility, management and reporting of member and financial data.
"We are excited to be partnering with Uplifter in order to improve the running of our provincial federation," comments
Kristina Galloway, Gymnastics Ontario Membership Services Manager.

 "In an incredibly short amount of time, the team at Uplifter have helped to streamline our operational processes, which allows us to spend more productive time on providing quality services to our members. It is clear the Uplifter team is passionate about customer service as they strive to understand and meet your organization's needs. It has been an extremely positive experience working with Uplifter who have provided exceptional support and we look forward to further developing our partnership."

With the new partnership, Uplifter is also offering special pricing on its customizable club management software for Gymnastics Ontario's Member Clubs. It's all part of Uplifter's mission to elevate the confidence and capabilities of young athletes, both in Canada and around the world.
"At Uplifter, we believe all young athletes deserve to have their confidence and capabilities uplifted," explains
Bryce Thomas, Uplifter co-founder and CMO.

 "Our partnership with Gymnastics Ontario will help put that belief further into action while enabling us to support the success of Ontario's vibrant gymnastics community with our one-of-a-kind club management software."

ABOUT UPLIFTER INC

Founded in 2013, Uplifter Inc. is one of Canada's fastest-growing member management SaaS providers. In 2016, Uplifter was named as Skate Canada's Trusted Partner for Skating Club Software, and in 2017 was selected as Skate Canada's National Partner for Event Registration Software. Uplifter's club and athlete management software is in use by hundreds of sport clubs across the country and around the world, including Skate Canada's new National Performance Centres.

To learn more about Uplifter's association, club and athlete management software solutions, visit http://www.uplifterinc.com or email info@uplifterinc.com