Join Our Team
Uplifter Inc. is a quickly growing team of business optimization experts, tech innovators, and athletic supporters (yes, we said "athletic supporters"). We work smart, rather than hard; always go the extra mile for our clients; continuously collaborate with each other; take every challenge seriously and life less-so. Our head office is based in Oakville, Ontario, Canada but our reach is worldwide. If you're a SaaS wunderkind in search of your kin, check out our job openings below.
CURRENT POSITIONS
We are currently looking to fill the following position: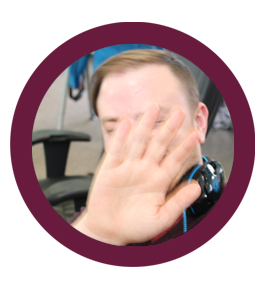 Technical Support Representative
OAKVILLE, ONTARIO
FULL-TIME
Are you looking for an uplifting job?
Elevate your career with Uplifter!
ABOUT US:
Uplifter Inc. is one of Canada's newest, exciting and fastest-growing Software-as-a-Service (SaaS) providers. Our custom-developed, web-based club, coach and athlete management technologies are uniquely designed to help clubs register and then track the skill development achievements of individual participants while automating vital club operations.
We are passionate about supporting the growth of non-league clubs and their individual members, including skating clubs, swim clubs, dance schools, music schools, martial arts studios and more.
In January 2016, Uplifter Inc. was named as Skate Canada's national Preferred Partner for Skating Club Management Software. The resulting growth of our client-base with Quebec, New Brunswick, and regional French-speaking Skate Canada clubs across Canada has created a need for a bilingual customer support representative.
Here is where you come in!
YOU ARE:
Interested in becoming part of a diverse, highly talented and collaborative team (we have big plans for growth!)
A self-motivated doer who likes solving problems and riddles
Excited about creating uplifting experiences for our French- and English-speaking customers via email, online chat and phone
Someone who likes to help people, preferably with a strong customer service background (can be in technology, retail, food and beverage, etc.)
Eager to learn new skills and elevate your professional development
Passionate about more than just customer support! Are you a gamer? A blogger? A dabbler in code? An artist? Musician? Foodie?
YOU WILL BE:
Assisting our clients (club administrators and coaches) with using our web-based software for their member-based clubs or organizations, including:

Guiding and encouraging clients as they learn how to setup and use their Uplifter system
Providing ongoing technical troubleshooting assistance
Directing users to our existing documentation
Investigating issues with software, e.g. helping with verifying bugs and testing fixes

Assisting with either our product team, development team or marketing team with creating new content and testing new features
Occasionally creating, updating and managing website content for customers
YOUR SKILLS INCLUDE:
Strong written and verbal communication skills in both French and English
Comfort and experience working with web-based applications
Ability to collaborate in a fast paced environment
Ability to work independently, for example, some hours may be completed remotely for after-hours support
Ability to use office productivity software (Microsoft Office, etc)
Typing speed of at least 40+ WPM
YOU'LL GET BONUS POINTS FOR:
Fluent in English and French
Avid participation (past or present) in a recreational or competitive non-league-based activity (skating, swimming, dance, music, martial arts, etc)
Personal experience with using web technologies; Have you created your own blog? Played with WordPress? Made a site with Google Sites? Created slideshows for sharing with friends on Apple?
Knowledge of marketing / web-based marketing or design
Any basic technical IT or programming experience
Sales experience
Ready to elevate your career? Get on up with Uplifter!
This position is full-time (maximum 35 hours per week). Hours will be pre-scheduled but may include flexible evening and weekend after-hours support. Annual compensation will be based on your specific experience and skills.