Hello, we are Uplifter
As the new technology supplier of Gymnastics Ontario, we look forward to helping elevate the sport of gymnastics in Ontario with Uplifter's next generation association, club, and athlete management software solutions. The following information provides a brief overview on our company and technologies, however, please do not hesitate to contact us directly with any questions or to request a virtual demonstration.
Bryce & Jackie
Co-Founders, Uplifter Inc.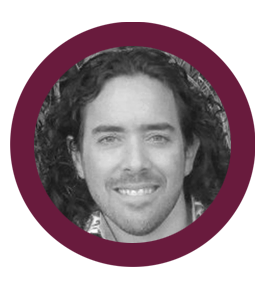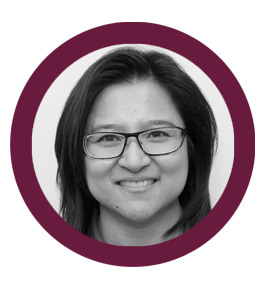 Focus on What Matters Most... Your Members!
Uplifter is a highly customizable, online club management system that extremely easy to use. With Uplifter, your gymnastics club will have the tools needed to:
Automate time-intensive administration tasks

Make registering online fast & simple for families

Accurately track the progress of your gymnasts

Clearly see your club's financial and membership health

Boost member engagement & satisfaction

Ensure a consistent club experience online

Maintain ownership of your private member data
Simple to Use by Everyone
What happens when you automate your registrations, payments, participant evaluations and club administration tasks? You get happier families, happier volunteers, happier staff and happier participants who stay with your club longer.
Our most popular features include:
ONLINE REGISTRATION & PRODUCT SALES

UNBRANDED CUSTOM WEBSITE BUILDER TOOL

AUTOMATED PAYMENTS, DISCOUNTS & SUBSCRIPTIONS

MOBILE ATHLETE EVALUATION TOOLS

INDIVIDUAL & GROUP EMAIL COMMUNICATION TOOL

HIGHLY CUSTOMIZABLE FINANCIAL AND MEMBERSHIP REPORTS

DEDICATED CLUB DATABASES FOR ENHANCED SECURITY

And MUCH more!
Example Gymnastics Club System
You don't need to be a technology whiz or business superstar to harness the full power of our club management software. We've designed Uplifter to easy to use and highly customizable so you can run your club your way.
Your Uplifter online registration pages can be customized to complement the look of your existing website, or you can use Uplifter's built-in website builder tools to easily create your complete club website (and save on web hosting costs).
CONTACT US
for a full demo
Start Up
Step Up
Fully Uplifted
Online Registration & Product Sales
Pay online by credit card or offline by cash/debit/cheque
★
★
★
Member and Participant Management
including online Family Accounts
★
★
★
Export Class Lists
for use with Excel and for printing
★
★
★
Website Management Tools
to easily build and update a club website
★
★
Member Communication Tools
Send email and message/news posts
★
★
Volunteer Management
Create roles, control signups, track participation
★
★
Use Your Own Website URL
★
★
Track Athlete Achievements
to control program registration eligibility
★
Track Athlete Skill Development
Evaluate and track goals in real-time and generate report cards
★
Dynamic Class Management
Group class participants, modify program waitlists
★
Attendance Tracking
using iPad or smart phone
★
Generate and Export Reports
including financial, membership, participants
★
Instructor / Staff Check-Ins
by session or participant
★
Serialized Ticket Sales
including real-time redemption
★
Eligible for Monthly Transaction Volume Discounts
★
Online Learning Centre
for club administrators (24/7)
★
★
★
Live Agent Support via Email
(M-F 8am-10pm EST)
★
★
★
Live Agent Support via Online Chat
(M-F 9am-5pm EST)
★
★
★
Service Plan Rates for
Gymnastics Ontario Member Clubs
HOW OUR PRICING WORKS
Our Uplifter service plans are priced with a low Monthly Fee plus a Payment Transaction Fee.
For the payment transaction fee, our system adds up any payments you have received from members in a given month (instead of amounts charged at time of registration) and then we calculate our transaction fee (at 0.5% or 0.75% or 1% depending on your service plan) and invoice your club at the end of the following month. This way, you'll only see an invoice from us after you have received payments from your members. If you only run registration once or twice a year, then you also won't see any invoices from us the rest of the year (aside from the flat monthly fee).
PLUS, with Uplifter there are:
NO Setup Fees!
NO Cancellation Fees!
NO Long-Term Contracts!
NO Member or Revenue Quotas!
NO Limits on Number of Administrators!
Start Up
★
Begin by boosting your club membership!
Includes:
Real-time online registration
Automated wait lists
Automated discounts and subscriptions
Online product sales
Basic member & participant management
Printable class lists
$25
per month
+
0.5%
per transaction
Step Up
★★
Go further by enhancing your club community!
Includes:
All of START UP plus…
Simple tools to build and manage your club website
Member email and message post tools
Use your own club website address
$45

$25

per month
+
0.75%
per transaction
Fully Uplifted
★★★
Get it all by automating your club and athlete management!
Includes:
All of STEP UP plus…
Dynamic class management
Attendance tracking
Athlete goals and achievement tracking
Athlete skill evaluation tools
Instructor/staff check-in
28+ customizable reports
Serialized ticket sales
PLUS our newest features:
Duplicate entire seasons and programs at a click of a button
Provide preferred program pre-registration to specific members
Lock invoice line items to ensure balanced books
And MUCH MORE!
$65

$25

per month
+
1.25%

1.0%

per transaction
Save even more!
Pre-pay your monthly fee:
1 year = Save $5/month
2 years = Save $8/month
3 years = Save $12/month
Your club may also qualify for additional
MONTHLY TRANSACTION VOLUME DISCOUNTS
Online Member Payments by Credit Card
If your club wishes to offer online payments by credit card, you will also require a Payment Gateway account with our partner, Bambora, and an online merchant account. Your online merchant account can be with any major Canadian merchant account provider, however, it's worth noting that we have pre-negotiated preferred rates with Bambora for Uplifter clients at 2.4% for Visa/Mastercard transactions. Most other providers typically charge between 2.75%-3.75%!
About Our Company
The Uplifter team began as an enterprise solutions development think tank founded in 2001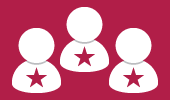 Uplifter's club management software was first developed in 2011—as a favour to one of our kids' sports clubs in Mississauga ;-)—and piloted for 18 months before we shared it with the larger Canadian market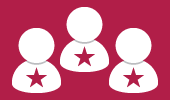 Uplifter Inc. was officially founded in Oakville, Ontario in 2013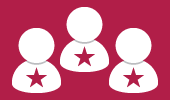 In 2016, we were named as Skate Canada's first and only National Trusted Partner for Club Software,
and in 2017 were named as Skate Canada's only National Partner for Competition Registration Software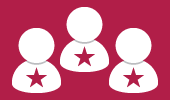 Uplifter is powering Skate Canada's national competition event registration system, its National Performance Centres for elite athlete and coach training, and is used as a provincial competition registration system by Skate Ontario, Skate Alberta, Skate Nova Scotia and Skate Newfoundland &
Labrador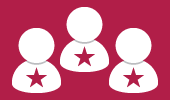 Today, our software is in use by hundreds of clubs of all sizes, from only 30 participants to over 3,000 participants, in every province and territory… not to mention by over 2,500 club administrators and over 250,000 athletes, parents, and coaches
Uplifter's Proactive Support
We take great pride in offering highly proactive and responsive customer service that will ensure the long-term success of every client. As a gymnastics club with Uplifter, our team is available:
By email 24/7
By online chat from 9am-5pm, Monday to Friday
By phone upon request
Club owners and administrators that have any questions or concerns that fall outside of a standard technical support request can also contact our co-founders, Bryce, Al and Jackie, directly at info@uplifterinc.com.
Change Can Be Difficult.
We're Here to Help.
Whether you're already using another club management software solution or have yet to make the jump, we're here to help. Our team has a deep understanding of the unique business challenges faced by sport associations and clubs, and the best-in-class strategies needed to overcome them. We also offer member import tools and support to make your transition to Uplifter from another system quick and effortless.
CONTACT US at any time to discuss your particular needs.